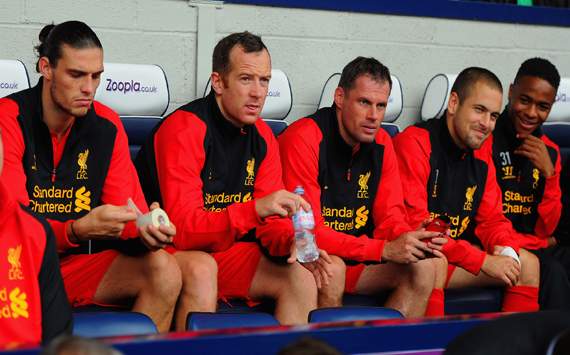 The striker has been linked with an exit ever since new manager Brendan Rodgers arrived and it seems the 23-year-old will not be offered the opportunity to prove himself
The Reds are reportedly adamant that they will not be backed into a corner on deadline day and made to sell at a knock-down price and instead want the England striker's future resolved by the end of this week.
Liverpool are rumoured to rate the forward at around £20 million but Newcastle are optimistic that Carroll's determination to seal a move back to his hometown team will give them the upper hand in negotiations.
LIVERPOOL LATEST
11/4Liverpool are 11/4 with Bet365 to secure a top-four finish in the Premier League
Rodgers would ideally like to sign one more forward ahead of next Friday's transfer deadline but if Carroll were to depart, there are suggestions that he would be looking at adding an additional frontman to his ranks.
The former Swansea boss would may keep Carroll as a back-up than lose over £20m on the striker the Reds signed in January 2011 but would cash in if he could afford an adequate replacement.
The likes of West Ham, Aston Villa and Fulham have all sounded out Liverpool about the possibility of signing Carroll, but he is believed to have rejected all of their advances in the hope of securing a move back to the Sports Direct Arena.
The Hammers' offer was to pay all of Carroll's £90,000-a-week wages with a guaranteed £18m move at the end of the season but Newcastle have only been prepared to pay a cut of his wages plus an £11m fee.
It has also been rumoured that Tottenham could join the chase for Carroll once the transfer of Luka Modric to Real Madrid has been finalised.